Wistfulvistas Reviews
---
Journey with us:
Season Special:
Christmas and Yuletide
Apple Country
Thai Incense Search
Oak Glen California
Thailand Condos
Thailand Escape
Thailand Snake Farm
African Safari
Twisted Tryst
Roundabouts

---
Ruminations
Visit from Ernest
Thai Silk
Agriculture
Impermanence
Consumerism
War and Politics

---
Reviews
Oak Glen, California
Solvang, Fairytale Destination


Long Ago but not so Far Away
Continued from Page 1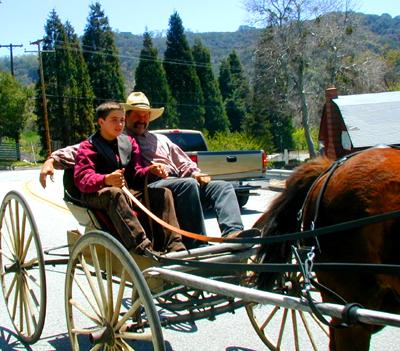 Being passed by a carriage

As one gradually gains altitude along the two lane road from Yucaipa that twines about the ranches, one occasionally passes a horse drawn carriage (and less frequently is passed by one, which really only happens when one stops to photograph them).

The map of the road through the glen is highly abbreviated and distorted to show the relative position of points of interest to the visitor while ignoring vast tracts of orchard and picturesque but irrelevant meanderings. Despite these efforts at brevity, one quick glance reveals that the map is still far too small to be read by anyone with no prior knowledge of its content and limited psychic skill.

Before leaving the glen's east side and continuing onward to Beaumont, one passes the two Riley ranches, Riley's Farm and Riley's Log Cabin.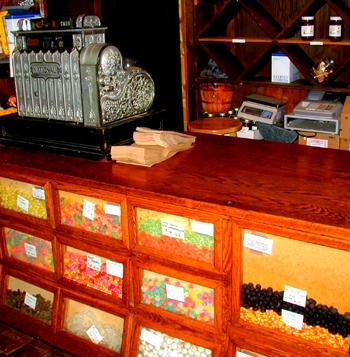 The Riley's Farm Mercantile

Each of these ranches, in a friendly rivalry between two brothers, besides offering berry, apple, and pumpkin picking during their respective seasons, has a general store.




Bonnets for Sale at Riley's Log Cabin

These are full of things much like those described by Laura on the Ingalls' annual trip to the tiny town of Pepin Wisconsin.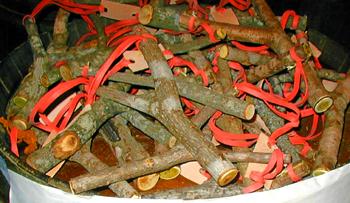 Staple Necessities

The staple necessities of the 19th century "mercantile," flour, bolts of cloth, nails, etc., take a back seat to equally traditional candy, wooden yo-yos, slingshots, whistles, and puzzles. Books on traditional handicrafts line the walls.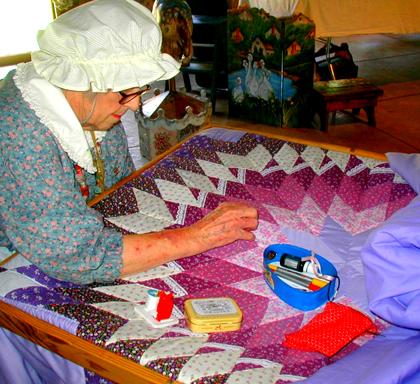 Quilting Demonstration at Riley's Farm

Riley's Farm stages historical reenactments: Revolutionary War Field Trips, Civil War Field Trips, California History Tours, and Wild West Picnics. Acres of pumpkin patch stretch up the hill from Riley's Farm in October and November for visitors to pick from. Special events include quilting shows and demonstrations, and barn dances.

Continued on Page 3
---